QR Codes & Mobile Sites
We continue to look for ways in which we can add options to your Digital Home Info account without adding an additional cost to you. This week we added two such features:
QR Codes: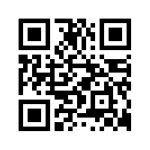 You will now have a QR Code automatically created for each of your listings which can be seen on the listings tab and can be downloaded for use in other marketing. The QR code has also been added to the automatically created flyer for each listing as well. Signs with a QR Code will be available in January 2012. Current customers will also receive an email with options for ordering weather-proof stickers for current Digital Home Info signs. The QR codes are created to go directly to the mobile virtual tour for the listing and provides an option to visit the agent's mobile site.
Mobile Site:
Don't have one? No problem. Our second feature is a branded mobile site for each agent. You can easily customize your mobile site with the categories that you want to include such as About Me, Featured Listings, Blog Import, Social Media etc. Below is a step by step video to help you set up your mobile site in the Digital Home Info system:
These two features are included for no additional cost on all Digital Home Info plans.
If you have questions or feedback about these or any other feature, please email us at info@digitalhomeinfo.com