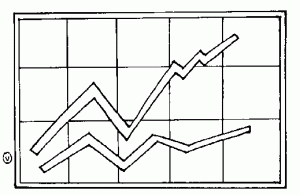 Result tracking seems like an obvious thing.  Everyone should know to do it but many don't.  I meet a lot of REALTORS and many of them can't say how many leads they are getting from Virtual Tours, Print ads, or other efforts.  They are just spending to market and hoping that something brings in leads.
Depending on the medium there are a number of ways to track lead sources.
Google Analytics (Web Site)
Email Open/Click Analytics (Email)
Some marketing systems (like Digital Home Info) have built in analytics
By tracking where your leads are coming from you will be able to identify what is working and what isn't.  You'll also be able to determine where to increase your spending and where to cut back.